Here's a sneak peak at how I make my beaded dog pins & pendants: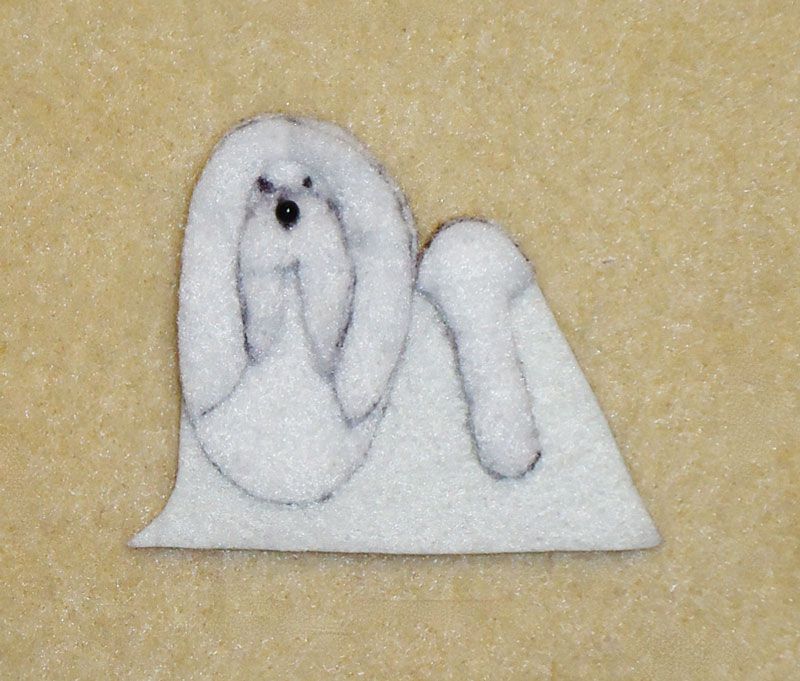 First, I sketch out my design. Then, I cut out Lacy's Stiff Stuff and a few layers of felt in different shapes. I try to envision my sketch in relief, and I decide on the shapes of felt based on that vision..
Next, I stitch on a little glass nose – for this piece, I used special 2mm glass doll eyes. Then, using tiny Japanese glass seed beads in size 15, I bead the entire piece, following the lines in my sketch.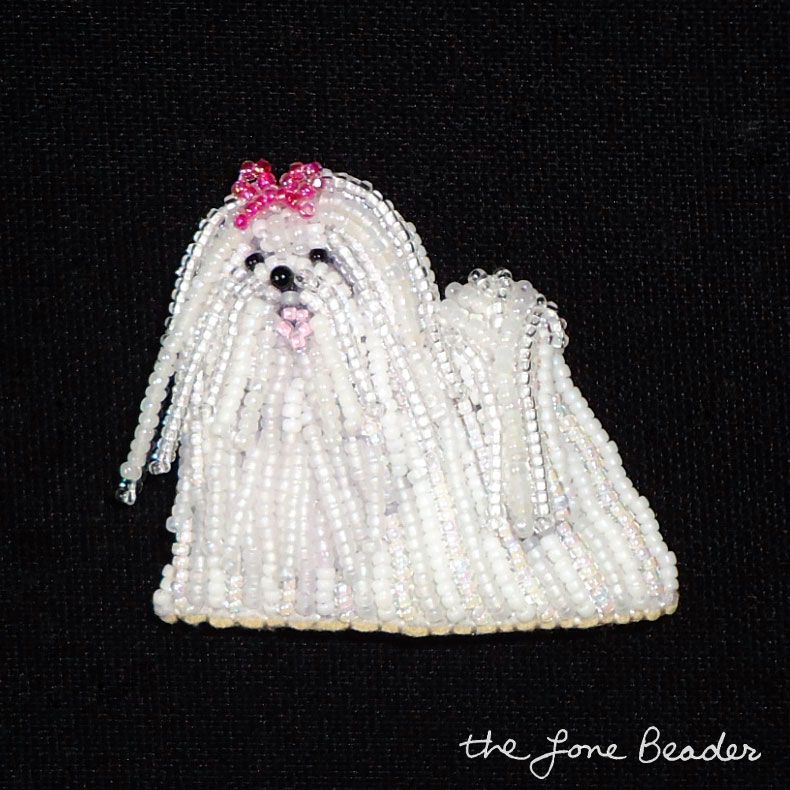 When the first layer of beadwork is complete, I start another layer of beaded fringe. Long beaded fringe is stitched in between the rows of the first layer of beadwork. This layering adds dimension, realism, and movement to the piece. I also add any additional detailing (such as the beaded pink bow this Maltese is wearing:) and I finish by stitching on an Ultrasuede backing.
The finished Maltese is a unique brooch which can also be worn as a pendant. How do you think it looks? Please click the pic to view more photos of this piece at my Etsy shop.. I think some beaded Maltese earrings are in order next! Please check my Facebook page for all the latest updates. Thanks for looking!