I am excited to announce that I have been invited to participate in the Holiday Pet Shoppes 2012 show! The show takes place this Saturday, December 8 at the  Sheraton Boston Hotel (at Prudential Center) from 12pm-6pm. This show is sponsored by Cityside Subaru and will feature over a dozen carefully selected pet vendors from throughout New England. You will be able to view my beaded doggie designs as well as a select number of my beaded artworks, all of which will be available for sale. Please check the event page to learn about all of the vendors, as well as special guest, Lilly the Hero Pit Bull.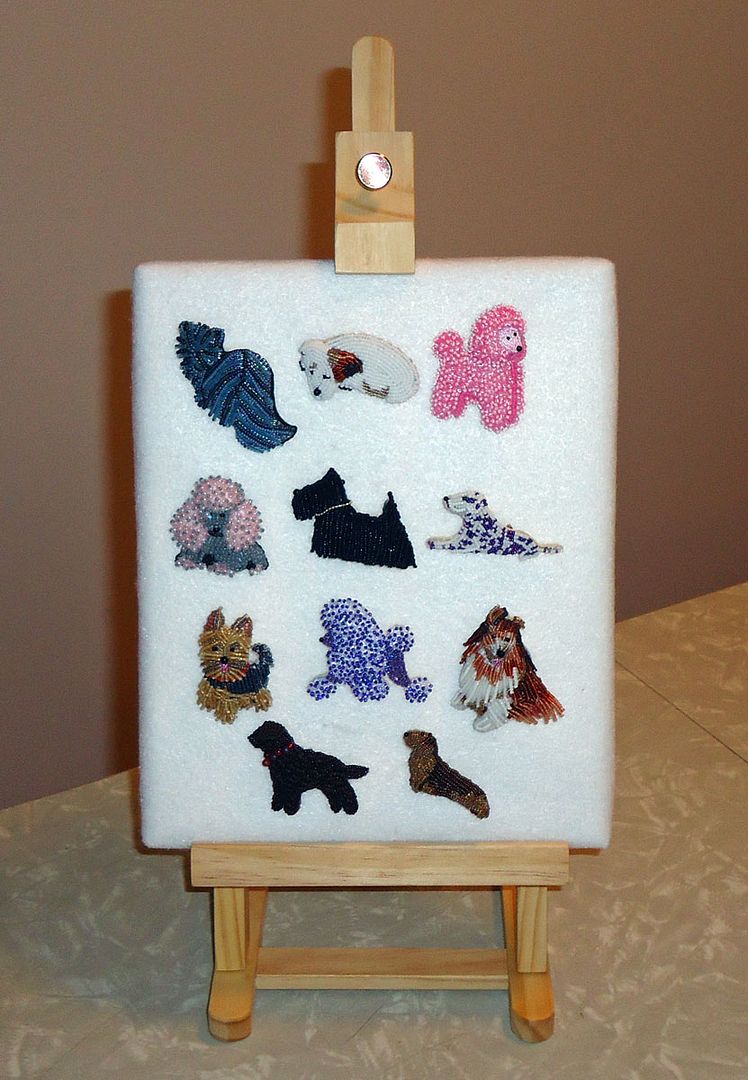 This will be my first show on rather short notice, so I have been running around like crazy trying to prepare. I don't have a lot of money to spend, so I  used what I had around the house to create a display for my beaded pet pins. I simply covered a canvas with felt and displayed it on a tabletop easel. I can now attach my pins and pendants to the felt using U-pins. It's a simple idea, but I think it will serve its purpose for a one-day show. What do you think?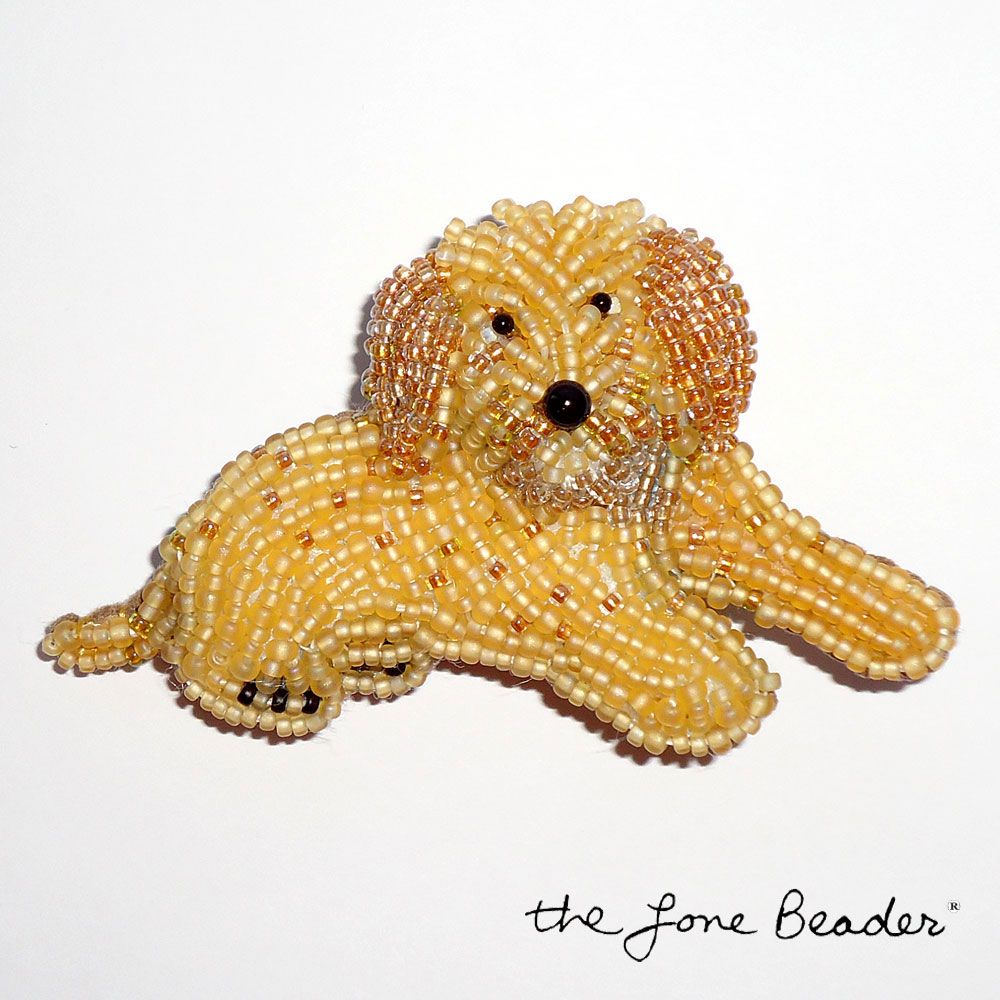 I will also be offering one of my latest designs at next week's show – a new beaded Labradoodle pin! I used size 11 & 15 seed beads to created this piece. Beadwork is layered on the dog's head & ears to create more dimension. I posted a photo of this on my Facebook page, and learned that this piece could actually pass for several different dog breeds. What kind of dog does it look like to you?