Last week, I received a new custom order for a beaded Pitbull pin. I was excited about making one since this one was a Blue Nose Pitbull.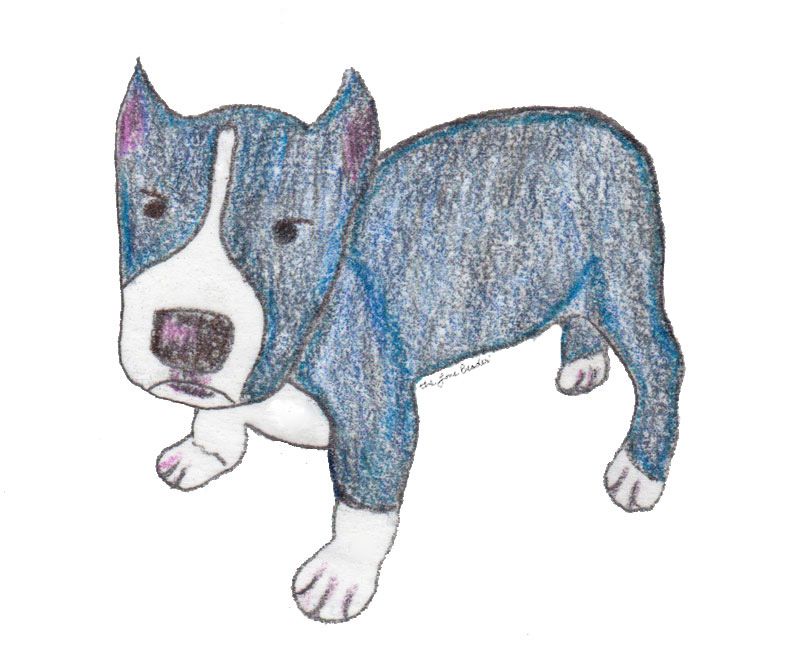 After deciding on a photo to use, I worked on a drawing. As you can see the perspective of this dog is much different than my other beaded dogs..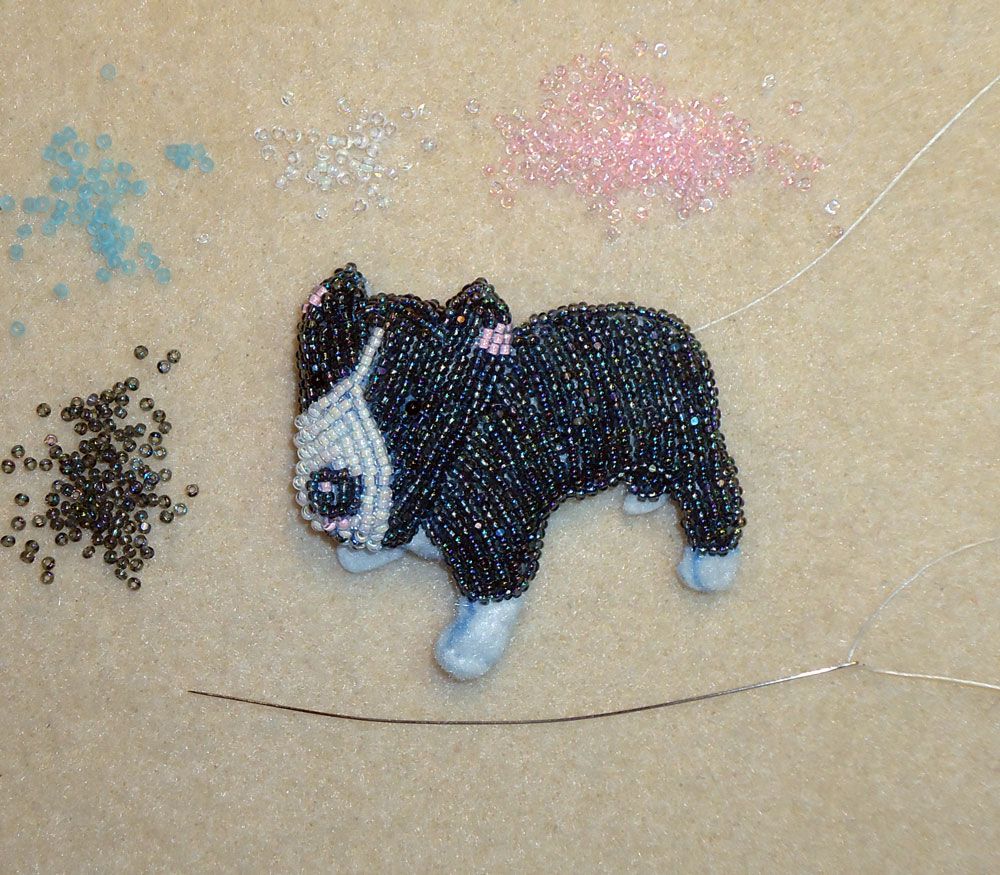 Using my drawing as a template, I cut out several layers of felt and stitched them together. First, I stitched gray 13/o charlottes and white 15/o seed beads. I really like this color, but I wanted to incorporate some blue. So, after finishing the first layer of beadwork, I layered transparent matte blue seed beads over the gray. This piece is heavily beaded now!
When looking at this piece up close on a computer screen, it may look like the dog is striped with blue & gray. BUT in real life, this pin is very small – just 5cm x 5cm- so the eye really blends these 2 colors together when viewing from a distance. It looks much more unique than just a plain gray Pitbull! How do you think he looks?
After much thought, I decided to list this item as Made-to Order in my Etsy shop. Please note color choices when ordering. This piece can be made in black, blue, brown, gray, or red. What kind of dog should I bead next?