Here's an update on the progress of my beaded Peterbilt semi- truck. After beading the American flag grill, headlights, and cab, I created two beaded lights using 12-gauge precious metal wire. I stitched a ball of felt to the ends of them, and bead embroidered orange Delicas around the felt. I wasn't sure this would work at first, but it turned out kinda cool!
And, even though working with wire is not my forté, somehow I managed to create 2 side view mirrors by stitching liquid silver bugle beads to precious metal wire.
Currently, the truck  consists of 4 pieces of beadwork + 2 wire lights. Nothing will be stitched together until all of the pieces have been created.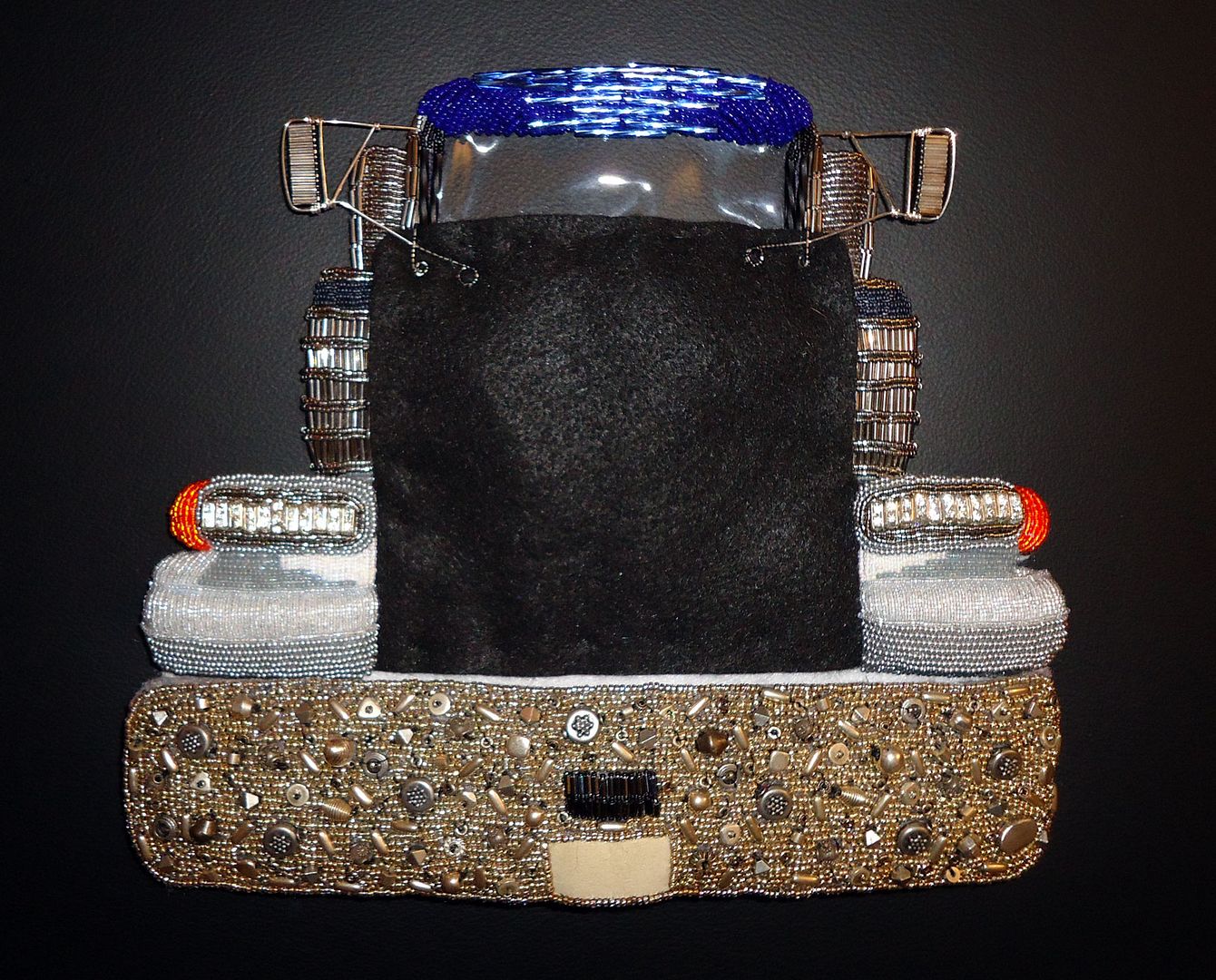 I still need to add some lights on top of the cab, as well as a beaded doggie passenger:) How does it look so far?
Over the next couple of weeks, I will be working on holiday orders for my Etsy shop. Please note: ALL CHRISTMAS ORDERS for custom beaded dog pins or made-to-order items MUST BE RECEIVED BY DECEMBER 14 to guarantee delivery, though I will make every attempt to ship orders placed after this date in a timely fashion.
To kick off the holiday shopping season,  I will be running a special sale on Thanksgiving Day & Black Friday. All items in the Clearance Section of my shop will be an additional 25% off the marked price for 2 days only beginning on Thursday, November 22, 2012 beginning at 12am EST. Please watch my Facebook page for an additional coupon code to receive Free Shipping all weekend long! Remember, November 24 is Small Business Saturday – a day to celebrate and support small & local businesses! Thank you for your support. Have a Happy Thanksgiving!