Lately, I have been busy gearing up for a busy holiday season. I have stocked my Etsy shop with more bead embroidery kits, cut out felt doggie shapes for beading, organized my work space, stocked up on shipping supplies and promotional items.. AND, I have also had some time to make new items!
Check out these cute Pug Love dangly dog earrings! These were made by hand-stitching tiny glass seed beads to tiny piece of felt. They feature sterling silver/onyx ear wires, and tiny sterling silver heart charms:) Also available is a new doggie pin – a brown and white beaded Greyhound pin! This piece is very small – so small that the pin just barely fit onto the back of the piece! Please click the pics for more photos & details..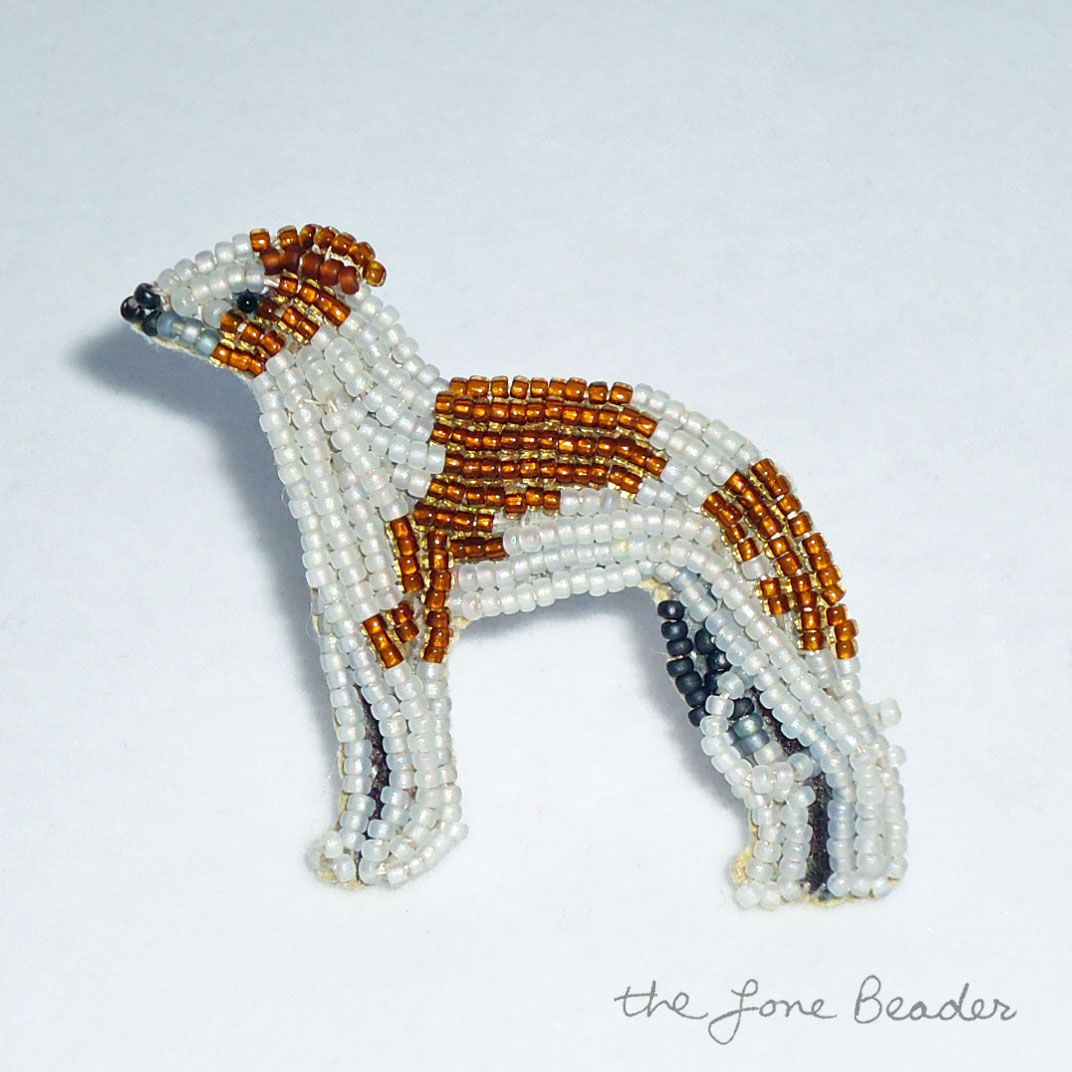 Also, I would like to announce that I have recently opened up a pattern shop on Craftsy! Please check out new low prices on beading supplies, patterns, and bead kits.. and make your own beaded pin or pendant this  holiday season!