Finally, a quick pic from Friday night's reception at the Cambridge Art Association's 11th National Prize Show! What a fantastic event and what an honor it is to be a part of the show!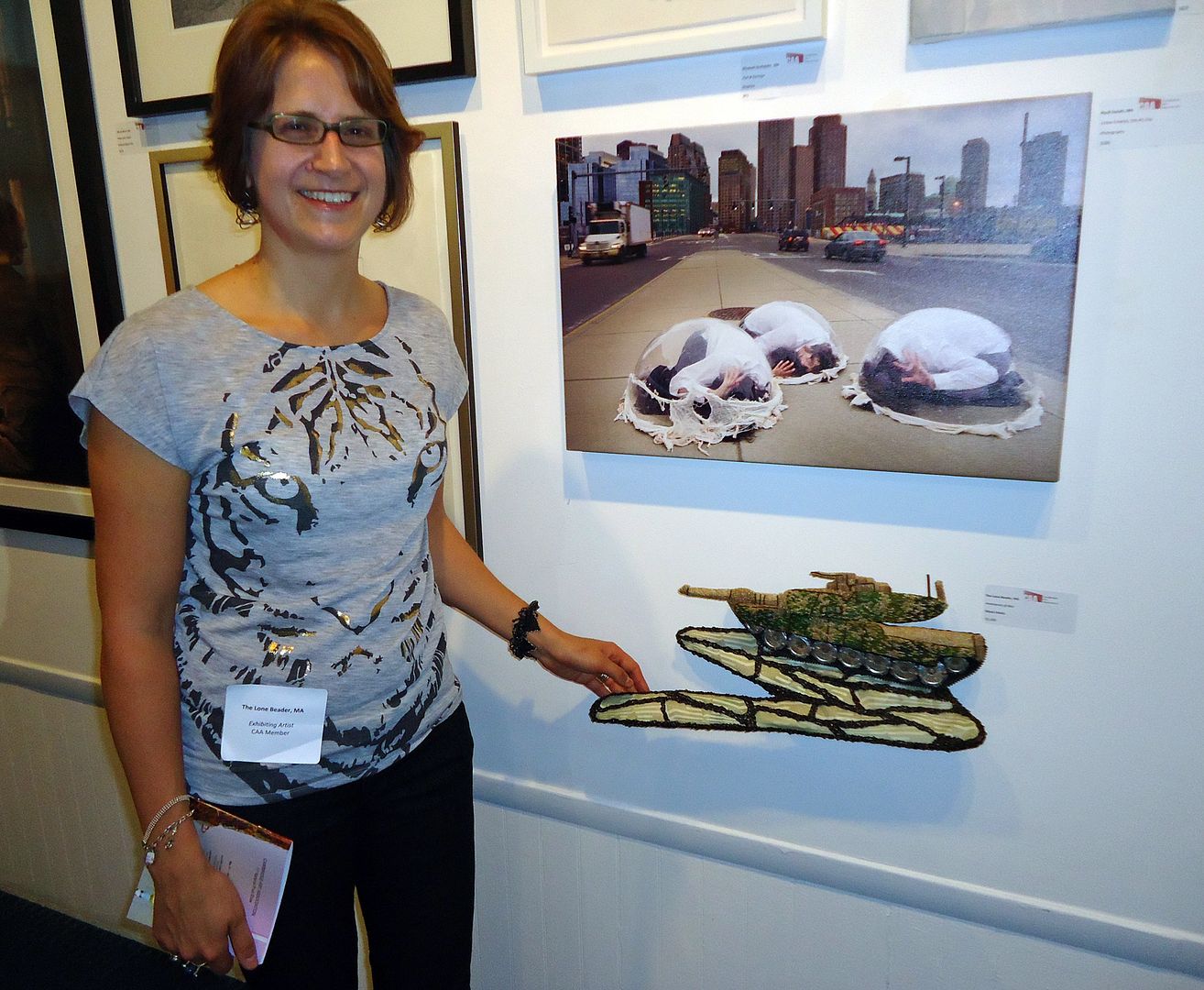 Also, for the first time, the Cambridge Art Association allowed artists to take out an advertisement in their full-color exhibition booklet. All proceeds support the Cambridge Art Association, so I decided to take advantage of the opportunity.  I designed my own ad! How does it look?
If you happen to be in Harvard Square during the month of June, I hope you'll stop by the Kathryn Schultz Gallery to check out my beaded M1 Abrams military tank, entitled 'Imminence of War'. Please check the Cambridge Art Association's website for hours and directions. The show runs through July 5th, 2012. Thank you for your interest in my beadwork!