Thursday night's reception at Boston Bead Company was fun! What a wonderful opportunity to show some of my beadwork in Harvard Square. I also had the chance to talk about my creative process to those who were interested and perhaps new to bead embroidery. Here's a quick pic of Carson Eddy, the shop owner, and I.. We had a great time checking out all of the gorgeous seed beads currently in stock for the Fall Seed Bead Trunk Show!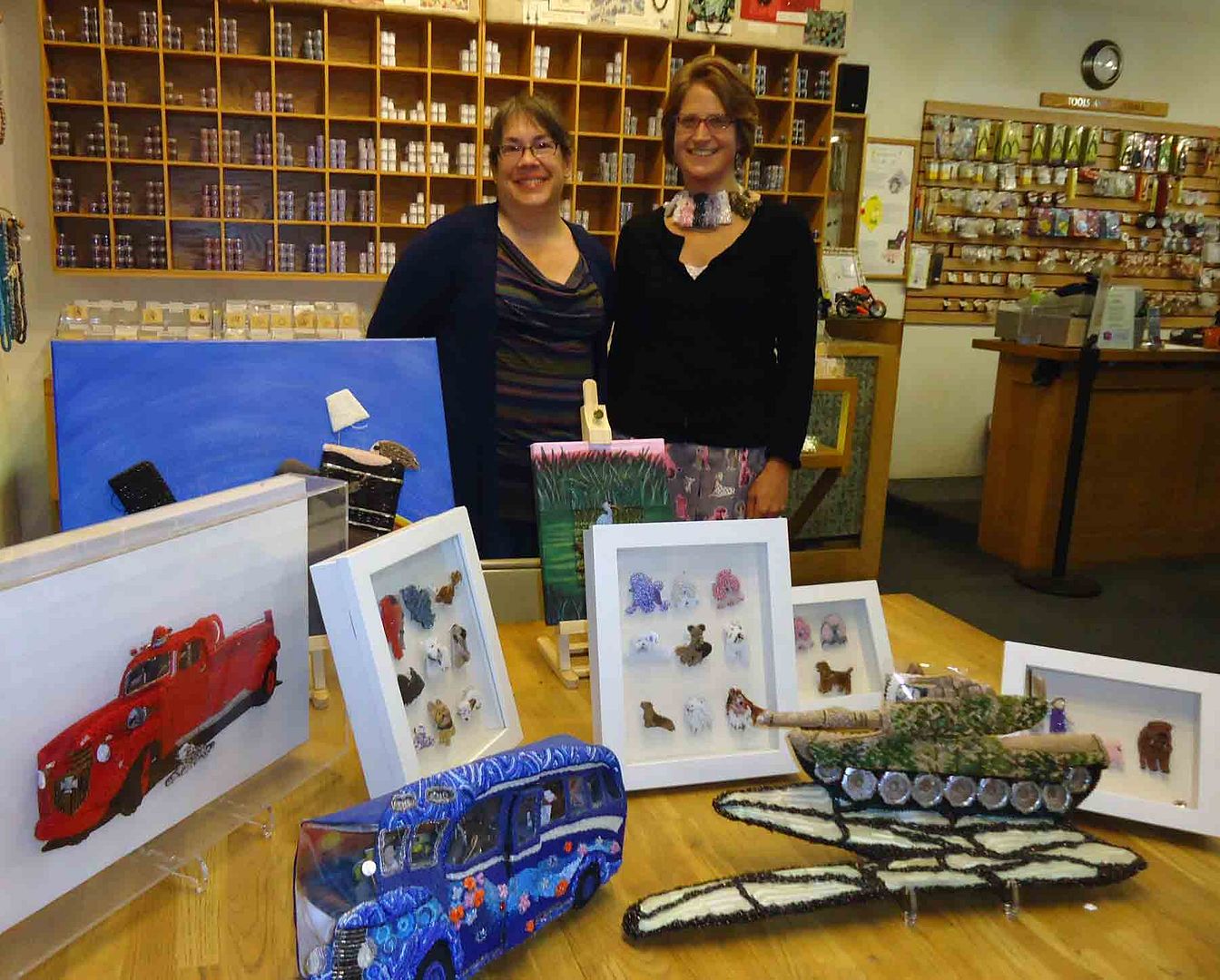 After the reception, I went out with friends sporting my latest micro-beaded poodle necklace. This piece is so much fun to wear & it really commands attention. Perhaps I should make more beaded dog collars!
If you are in the Boston area, and would like to learn how to do bead embroidery, Boston Bead Company has added a beading class with me to next month's calendar! :O
Register now for this 5-hour workshop. I will be teaching some basic bead embroidery techniques, as well as how to make an adorable Pink Poodle pin. This workshop will be held at the Cambridge store one time only. Class will be held on Saturday, October 27 from 10am-3pm. Six students maximum, so register early! H0pe to see you there!