I've recently started to expand my line of beaded Yorkshire Terrier jewelry. Here is my first pair of tiny bead-embroidered Yorkie earrings w/ sterling silver posts:
These earrings were inspired my popular beaded Yorkie pin/pendant. I made them by stitching tiny Japanese glass seed beads to small pieces of felt. The beads are layered to create dimension and realism. The dog 'hair' is tiny beaded fringe that actually moves when you touch it. Earrings measure 22mm x 15mm and weigh just 1.5 grams each. The beadwork is extremely detailed for its size. This pair is currently available for sale in my Etsy shop. Please click the photo above for more details:)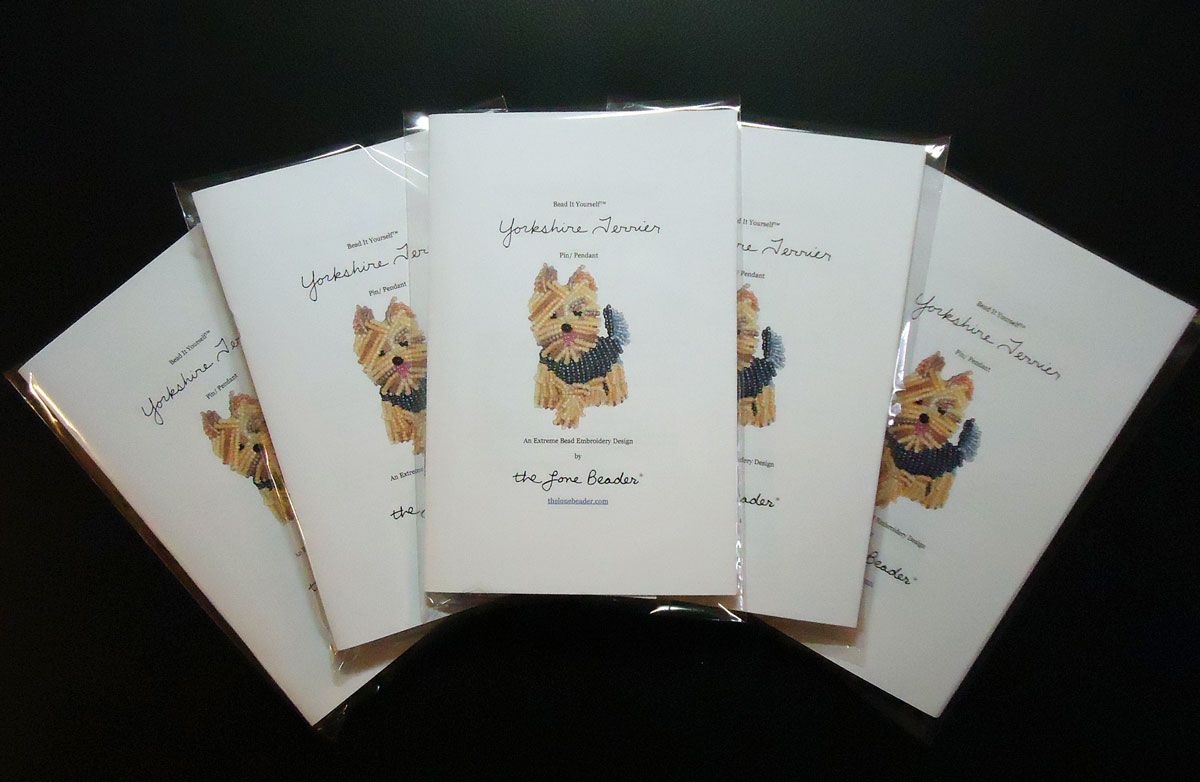 I am also running a Labor Day Sale. Now through September 2, 2013, all animal beading patterns and bead embroidery kits are 10%-off the original price. If you are thinking of making holiday gifts for friends and family, this is a great time to start:) Please visit the Beading Kits & Patterns section in my shop for more details. Thanks for your interest in my beadwork & have a wonderful weekend!