Last week, I worked on a new project – one that I've been meaning to try for awhile. I decided to cover an old beat-up Hot Wheels car using tiny Japanese glass seed beads! This one happens to be a blue Nissan Silvia. Check it out: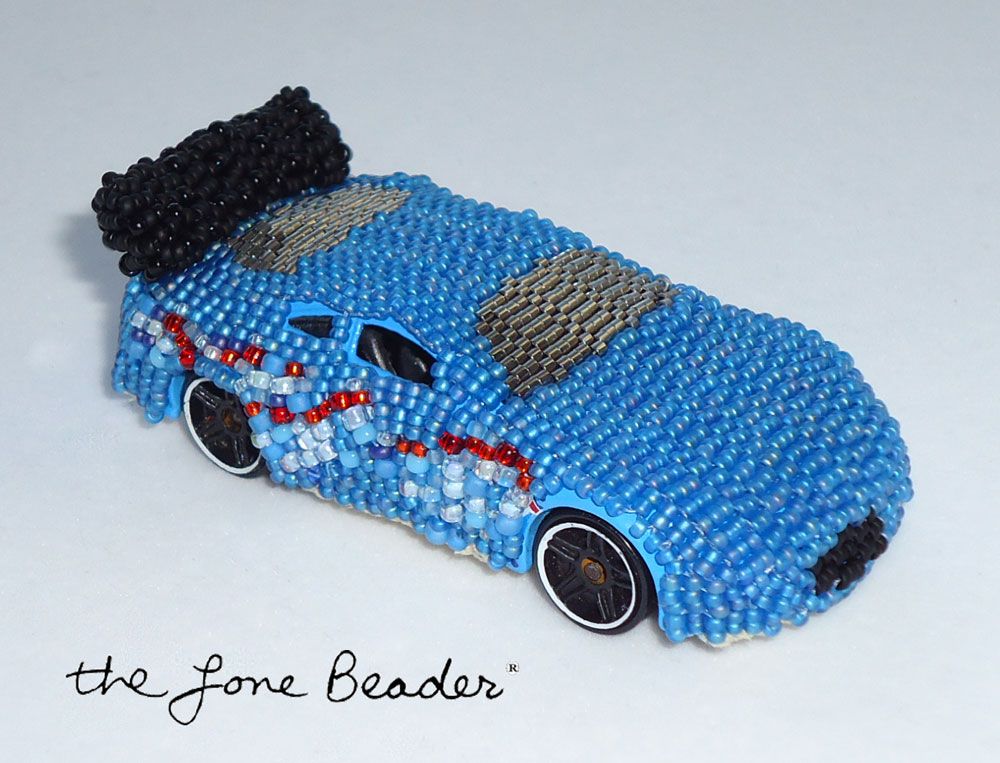 First, I glued a thin piece of Ultrasuede to the underside of the car. Then, I peyote-stitched size 15 seed beads around the car, stitching the edges to the Ultrasuede beneath.
Considering it is my first time beading a 1/64 scale Hot Wheels car, I think it turned out looking pretty cool! Its also a fun way to recycle an old toy that was otherwise headed for the landfill. The best part is, even though it is now a work of art, it can still be used as the toy it was meant to be:) I am currently running this item on eBay for a limited time, afterwards, it will be listed for sale in my Etsy shop. What should I bead next?