This week, I am busy preparing for next week's bead embroidery workshop at Boston Bead Company. So, I'd like to take this opportunity to show you my latest freeform beaded bracelet!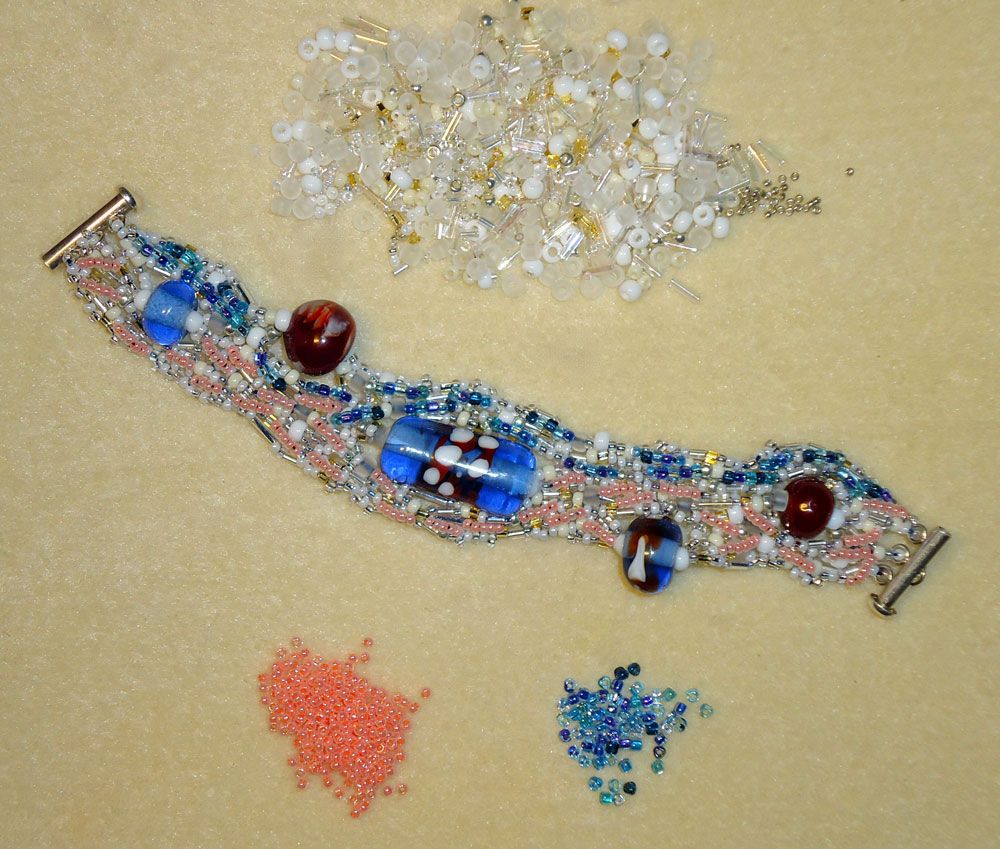 Remember my first lampwork beads I made at Diablo Glass School recently? Well, I experimented by weaving them into one of my freeform peyote stitched cuffs. This piece is well-balanced with one lampwork cylinder bead at the center and two lampwork beads on either side of it. I used a mix of pink, white, blue and gold seed beads. I stitched through the lampwork beads many, many times to ensure that the thread will hold the weight of the piece. And, it does! Click the pic to see more photos. This bracelet measures 7″ so it will fit anyone with a 6″ wrist. It also features a sterling silver slide clasp which makes it easy to put on & take off!
Also, just a quick reminder, you can save 10% off any order in my Etsy shop by using coupon code OCT200. Valid through October 31, 2012! Thanks for your interest in my beadwork!