My latest beaded dog pin was inspired by Queen Elizabeth II's Diamond Jubilee. Of course, I chose to make a Corgi! The Queen loves Welsh Corgis and keeps several of them, from what I understand. I wonder if she would like to have a beaded Corgi brooch?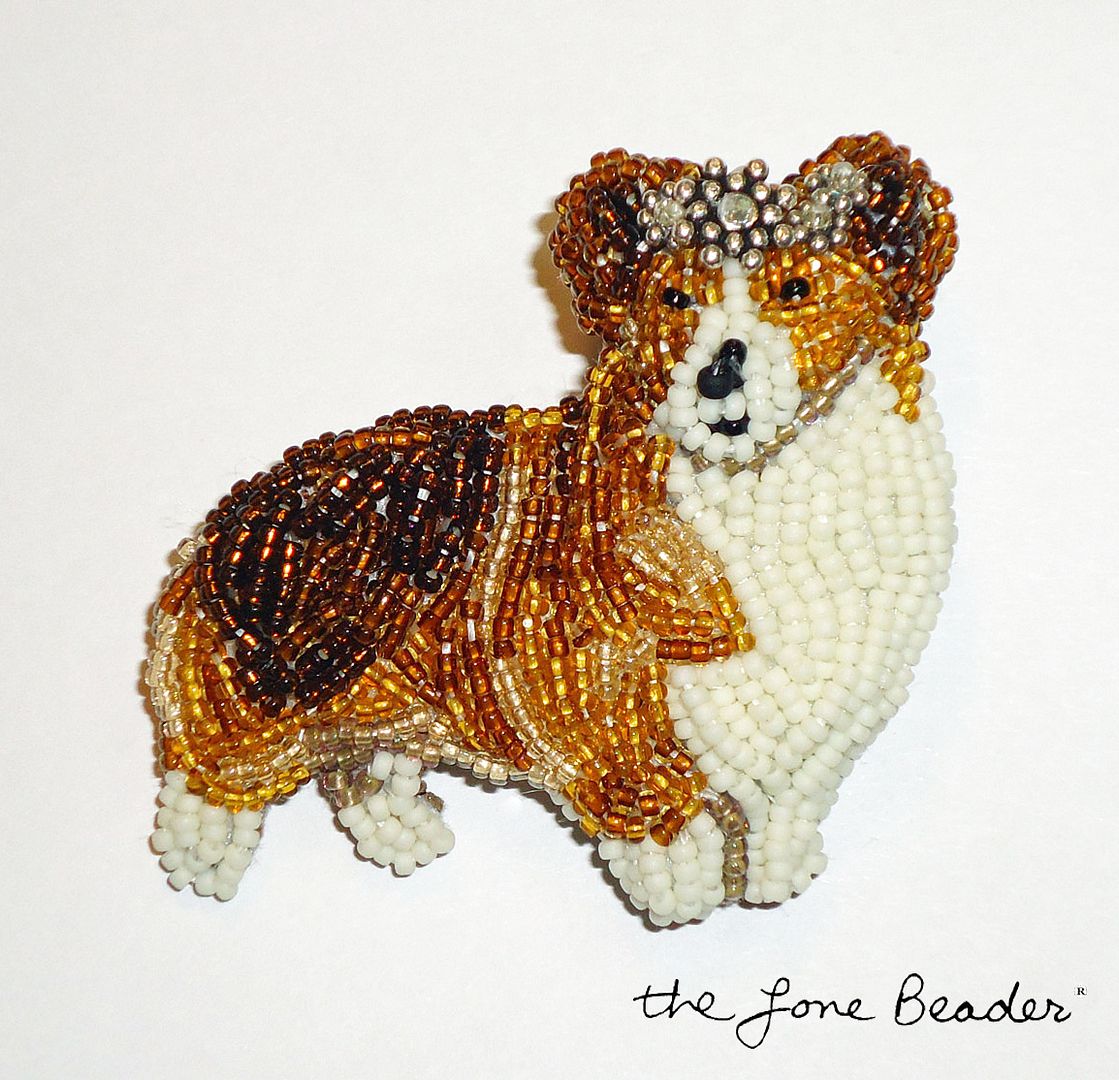 My beaded Corgi was created by stitching tiny size 15/o  glass seed beads to felt. I used several different shades of brown and cream. I also stitched on a tiny crown made of Bali Silver spacer beads. The pin measures approx. 1-3/4″ x 1-3/4″w (4.5 cm x 4.5cm). How does she look?
If Her Royal Highness would like me to make her a Queen Corgi pin, she will have to place an order through my Etsy shop. The pin in the above picture sold so quickly, I had to relist the item as made-to-order! What kind of dog should I make next?