Last week, I finished beading another corded poodle. This one is pink! These micro-beaded poodles will eventually be part of a larger wearable collar necklace. At least, that's my plan! What color poodle should I make next?
I also finished a new custom order for my Etsy shop! Two beaded Pug pins with little floppy ears that really move! I really like how these turned out, so I listed this item in my shop as made-to-order. Click the pic for more details: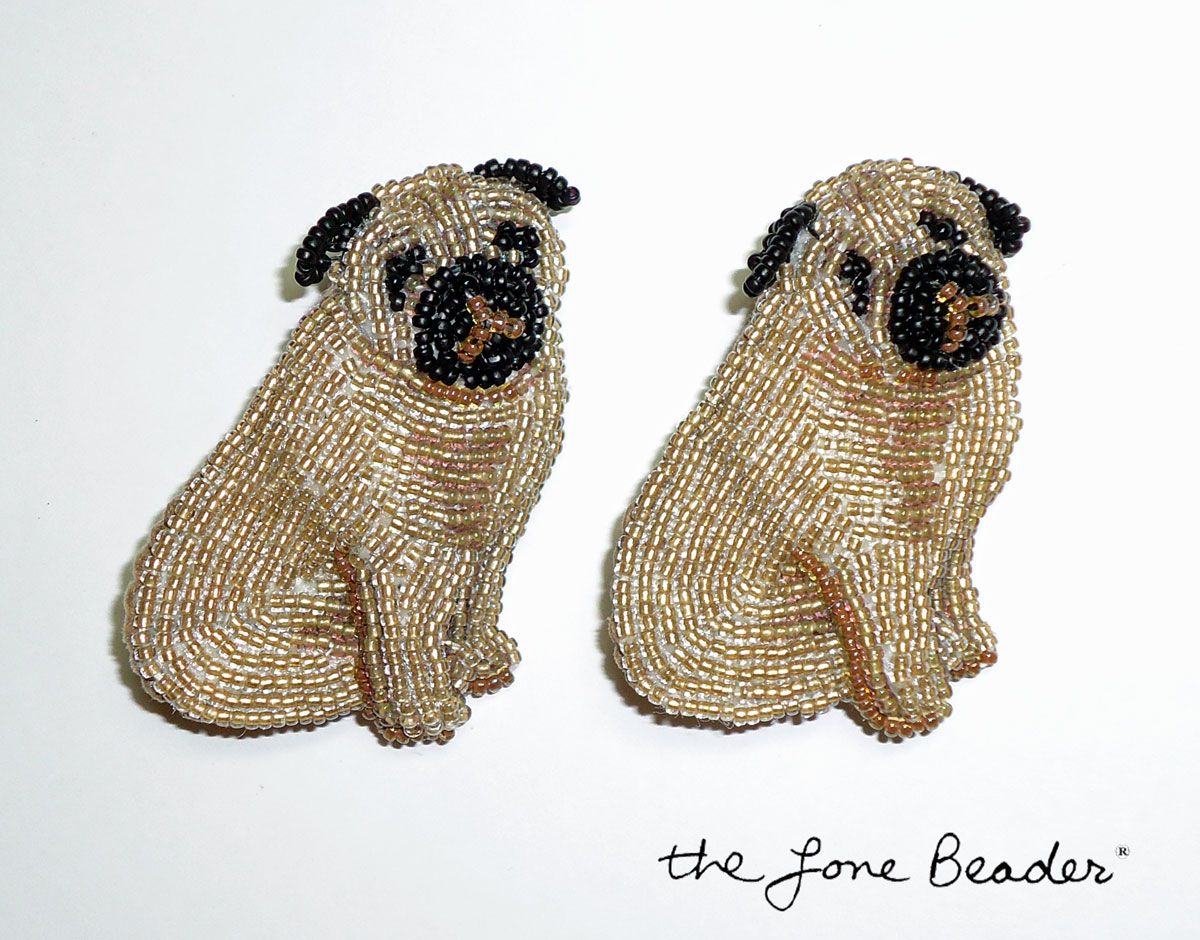 Back to beading & enjoying this beautiful day!