This week, I found the time to create a new beaded dog pin – a Lhasa Apso! These sweet dogs lend themselves well to beading because they have long beautiful flowing hair. For this pin, I used several different colors of Japanese size 15 seed beads as well as a glass eye for the nose. I layered some beaded fringe on the dog's head & tail adding just the right amount of visual interest!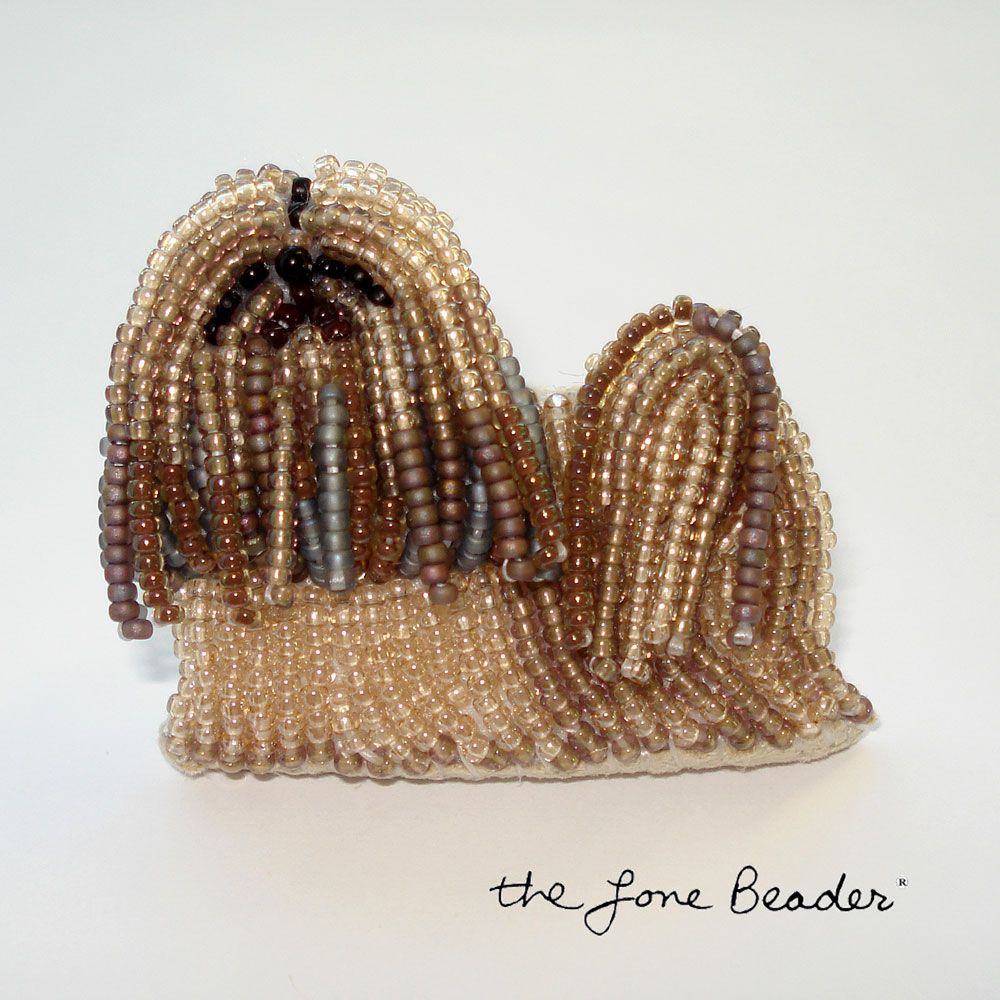 If you follow my Facebook page, you'll know that I listed this piece for sale at my Etsy shop late last night. Much to my amazement, this pin sold in just a few hours, so I relisted it as made-to-order for anyone else who might like one:)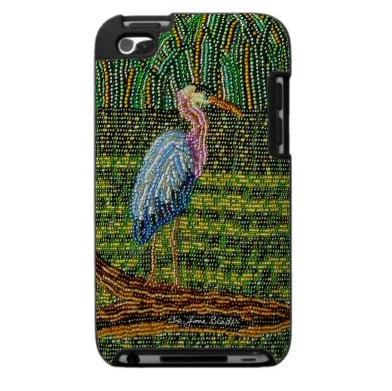 I worked on my Zazzle shop a bit more this week, as well! It seems that artsy  iPhone & iPod Touch cases are big sellers these days, so I made these available in new designs. Check out my 'Beaded' Great Blue Heron iPod Touch Case, as well as my 'Beaded' Rudy's Dream iPad Case!  So, if Santa forgets to bring you a case for your new mobile device, now you'll know where to get one:)
That's the news for now. Happy holidays, everyone!