Today, I started beading my first NYC taxi cab! This is the first of 4 or 5 taxi cabs to be included in my beaded Radio City Music Hall painting. I am taking a slightly different approach to these cars. I want them to look less detailed than usual and very much like my initial sketch. Almost as if they are speeding down the street!
I am using the beaded backstitch and lazy-stitch techniques. I'm using black, metallic brown, gray, pink, yellow, and silver-lined clear seed beads. These are mostly size 11, but some are size 15. As you can see in the photo below, I  am beading right off the edge of the felt! How does it look so far?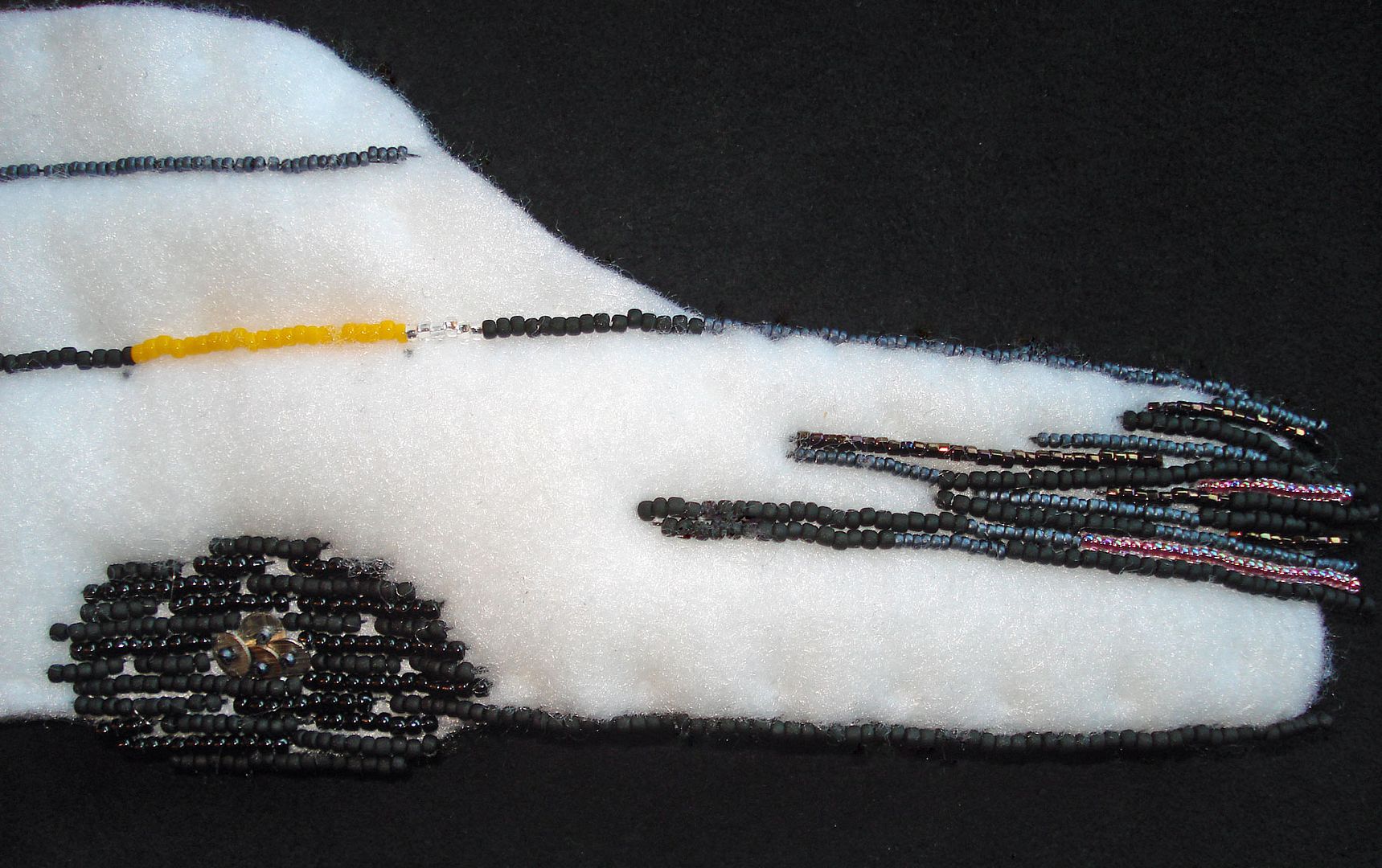 Also, just wanted to let everyone know that I am getting back into sending out regular newsletters! After moving my blog to WordPress, I had to migrate my newsletter mailing list to a more efficient service. You can read a copy of my latest newsletter HERE. Please sign up to receive updates regarding new beadwork, exhibitions, publications, special offers, & giveaways. Click on the postmark image at the top of my blog! Back to beading!