The other day, I went to the post office  to pick up a large envelope that would not fit in my mailbox. To my surprise, it was from Russia!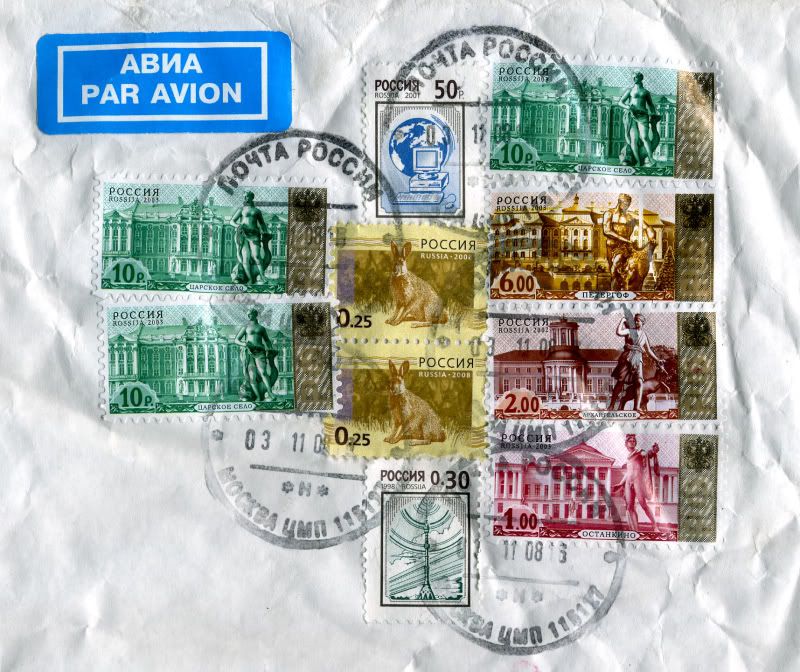 Inside the package was a copy of the latest issue of РУЧНАЯ РАБОТА (Handmade Magazine)!! This publication was sent to me by my longtime blogger friend Tanya. You might remember Tanya – last year, she posted an interview with me on her website magic-beads.ru. A few months later, she submitted an article about my beadwork to Handmade Magazine – Russia's only craft magazine – and they actually printed it on the very last page! I am so thrilled and honoured to be published in such a beautiful magazine!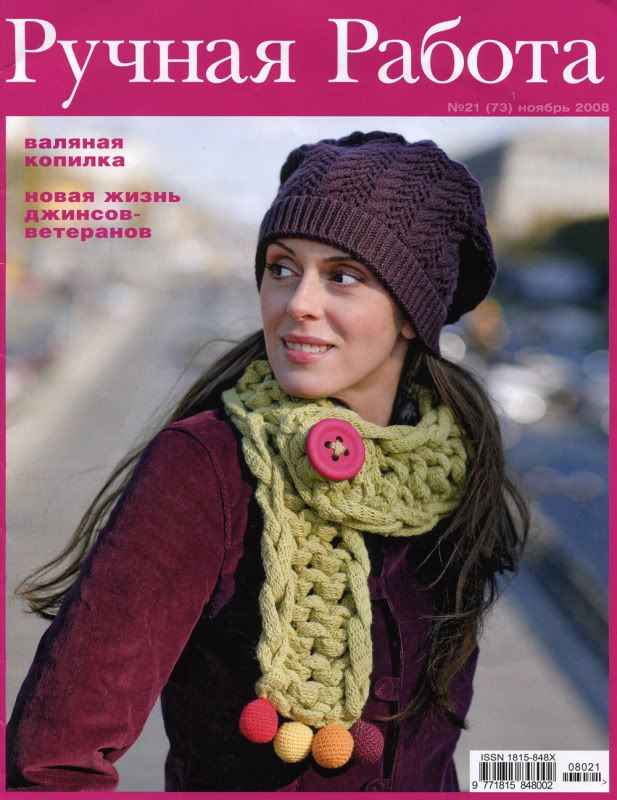 РУЧНАЯ РАБОТА
One thing I remember about conversing with Tanya about this opportunity was that she was concerned about using my artist name instead of my real name. She wrote"Now, about your real name. Should we use your real name, or do you still prefer to be 'The Lone Beader'? I'm asking this because the article will be in Russian only, and it is VERY hard to translate The Lone Beader, because there's no word for 'beader' in Russian. We say 'a person who likes to create beaded pieces' or something like that :))) Diana would be so much easier to translate!"
I replied "Can they print 'The Lone Beader' name in English as it is, rather than trying to translate it? Don't they do that for rock bands and musicians??"

(click to enlarge)
For those of you who cannot read Russian, here were my answers to Tanya's questions in English, although not all of them made it to print:
When did you make something with beads for the first time, and what was it?My first 'serious' project with beads, was a very simple spiral rope necklace made with only seed beads in all colours of the rainbow. I still have the necklace, and I liked how it came out, but I used sewing thread to make it, so it seems very fragile to me. I still wear it on occasion.
How many hours a day do you usually spend beading? Is it your hobby, or your job? This depends on what stage of the piece that I'm working on. Sometimes, it can take several days for me to begin the piece, and prepare the felt foundation that I will bead on. It also takes me just as long to finish a piece. But, when I'm doing the beadwork, I can bead anywhere from 2 – 8 hours in one day… Currently beading is my hobby, but I'm hoping that someday it will be my career.
What is your number one tip for budding artists? Don't start out with the idea that you're creating just to sell your beadwork or art, because it doesn't always work that way. Start with the idea of creating something you love because you love to do it. That is what people sense when they view art, jewelry, or anything else that is handmade. The more you love what you are doing, the more beautiful your work will become, and you will eventually develop your own unique style. Then, if you're very very lucky, you just might sell something in the process.
Can you share any suggestions for moving through creative "blocks"? Don't stop creating. Whether you like what you've created or not, just move on to the next piece, and take what you've learned to improve upon your own work. Also, look for sources of inspiration outside your chosen medium. There are many things in this world that can inspire you to create your next piece. All you have to do is find it.

You create mostly dogs' portraits and cars replicas. Could you explain, why?Simple! I create images I love:) Lately, I really enjoy creating cars & vehicles because they are a challenge, and there are so many to do! The possibilities are infinite…
Thank you for this opportunity, Tanya! I appreciate it very much, and I see a fabulous career in journalism in your future! Keep up the hard work!