>
While I was on holiday in the Czech Republic, I discovered this beautiful beaded handbag at an antique shop near the
Prague Castle
. I don't know where the bag was made, nor do I know the age of the bag, although I suspect it was created in the mid to late 1800′s. I also don't know the proper value of it, but the price was right, so I brought it home.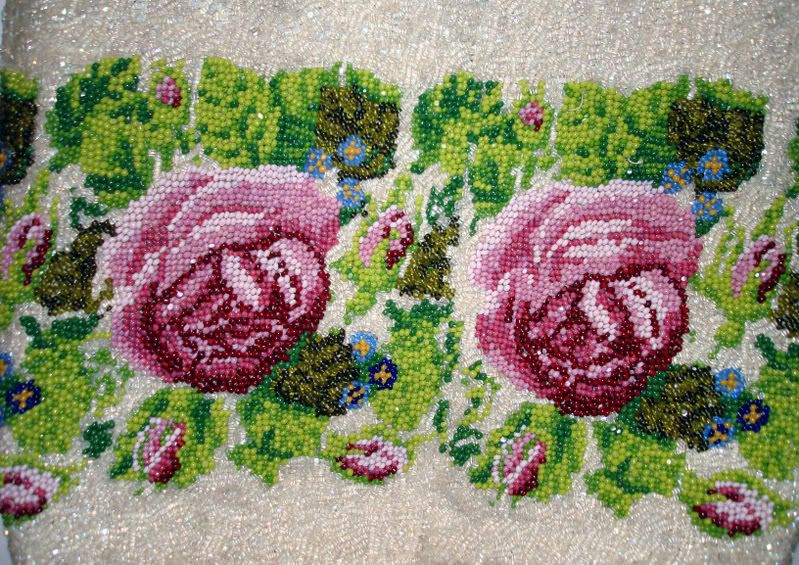 The body of the purse is completely intact with almost no beads missing and the rose pattern continues all around the bag. There is a long chain attached which is used for closure. The beads appear to be embroidered, and the seed beads are very small- size 15 or smaller. Many of the beads are charlottes, and they really sparkle in the light. There are a few beads missing on the blue tassel at the bottom, but other than that, this bag is still in excellent condition. I marvel at the artistry it took to create this.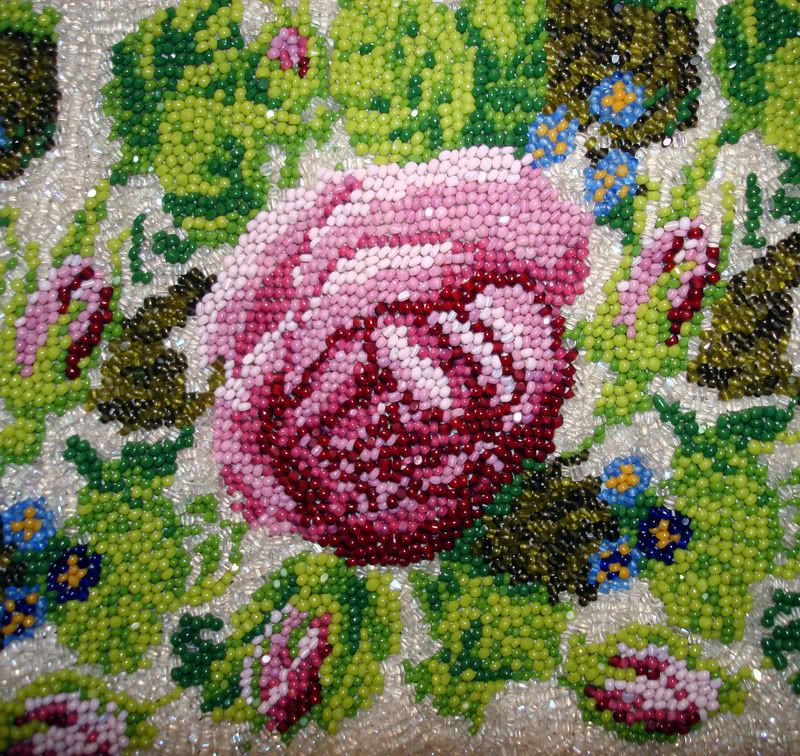 I thought this was the perfect souvenir from Praha. Have a look for yourself. How old do you think it is? And, how much do you think it is worth in US Dollars?? Well, actually, forget the worthless US Dollar- how much is this worth in
British Pounds
??